How to Book A Session:
All services are now on the scheduler.  Check it out.
Have questions? Book a complimentary 20 minute consultation with Katie.
Quantum Access Sessions

Quantum Access – 60 minutes ($150 USD) 

Quantum Access – 90 minutes ($200 USD)
Quantum Access Bundles
Save when you purchase a 3 session bundle of Quantum Access.  Book your first session and pay for your bundle.  You will be given a code to book your remaining two sessions at your convenience.

Bundle of 3-60 Minute Quantum Access Sessions ($360 USD) 

Bundle of 3-90 Minute Quantum Access Sessions ($480 USD) 
Further discounts offered on this site are not applicable to bundle pricing which has already been discounted.  
See the FAQ's Quantum Access Page for details of the session and to view a video explaining the process and a personal activation.

The Quantum Healing Circle
 Twice Monthly Healing Circle Sessions
 All Are welcome. Limit 8 per circle. ($25 USD)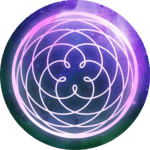 A small gathering of souls on the Ascension journey meeting twice monthly where we clear, heal and transmute non-resonant energies and embody more Soul Presence. This circle uses Quantum Access® as the basis of the circle. Working in our own containter of sacred space, we come together as a group to work with the energies ready for clearing. Using the sacred geometry of Metatron's Cube, our Soul Light and personal intention, we clear non-resonant energies from our energetic field and physical body, embody more Soul light,  fully supported by each other, our personal guide teams, our galactic families and Gaia.
To see Dates, Times or to Book directly
  Soul Realignment

Basic Soul Realignment – Soul Profile, Blocks and Restrictions, Clearing ($250 USD)

Soul Realignment Package – This package session includes: Basic Soul Realignment Session Expanded Blocks and Restrictions: Imprints, Beliefs, Illusions, Hooks/Cords, Property Realignment Session, Soul Specializations and Life Lessons information. One hour followup and support session. Package Value ($640) Book now ($350 USD) This package is very helpful for Starseeds, Lightworkers, Gridkeepers etc.

Soul Profiles for Children – Children born in the past few decades have special gifts and needs. Knowing the Soul Profile of your children can assist you in parenting skills to bring forth their gifts and address their needs in a healthy and productive way. ($100 USD) Additional Children ($60 USD)
All Soul Realignment offerings include a detailed print out of reading, a great reference tool. Through my work with many Starseeds, Lightworkers and Gridkeepers,
The Soul Realignment Advanced Package designed to assist Starseeds, Lightworkers and Gridkeepers includes additional information unique to Rose Energetics: Field Vibrational Rates, Soul Embodiment Percentages, Psychic Interferences, and where available Galactic and other Earthly Incarnational information. This offers a deeper understanding of what one has accomplished and where we may grow in the future.  When booking, please allow one week of time from the day you are booking Soul Realignment to the time of your scheduled presentation to allow for adequate preparation time and to avoid rescheduling.


Property Realignment

Property accumulates negative energy over its life time depending on what took place on that location and who has lived there previously or who is living there now.  Designed for personal property, rental property, a second home location, a business. This realignment will identify negative energies, clear them and energetically aligns the property to the soul vibrational level of the current owner(s) and family. ($125 USD) Included in the Soul Realignment Package  Summer Special ($85 USD)  
Soul Realignment

®

 
Certified Advanced Level Practitioner
Other Services

Balancing Session – like a chair massage.  Checks the chakras, balances the energies in left/right brain, masculine/feminine, front and back chakras to bring the field into Zero Point. ($25 USD) or add on to any session ($10 USD).

Next Steps for Soul Realignment
Next Steps (listed below) takes Soul Realignment to the next level.

Click NEXT STEPS below to see what amazing options are available to you. 

Contact Katie here,, indicating the Services you would like.
You will receive a direct booking link to book your service.
At the time of booking, if additional information is needed, you will be asked for it then.
Terms of Service and Other Offerings
 Note: All services must be paid for before receiving the Service.
Payment installments are available if that assists you in obtaining your desired Services.
In gratitude for your service, a 20% discount Military (Active Duty, Retired), EMS, First Responders (Fire, Police, Dispatchers) (Not available on Quantum Access Bundles).  If you are in additional need of assistance beyond what is offered, please contact Katie here. 
To show or send proof of eligibility click here
Disclaimer: The information on this site is not intended or implied to be a substitute for professional medical advice, diagnosis or treatment. All content, including text, graphics, images and information, contained on or available through this web site is for general information purposes only.  Please see a medical professional if you need help with depression, illness, or have any concerns whatsoever. WE DO NOT OFFER MEDICAL/PSYCHOLOGICAL ADVICE, COURSE OF TREATMENT, DIAGNOSIS OR ANY OTHER OPINION on your conditions or treatment options.   When you purchase a service, you are acknowledging  full responsibility for any perceptions, thoughts, responses and actions stemming from the information given or assumed from this reading and acknowledging that Katie Rose and Rose Energetics assumes no responsibility or liability for such.
Book Your Session